When faced with any dilemma, a solid plan needs to be formulated in a very fast manner.
Dealing with foreclosure should be handled in the same way.
Being in the foreclosure process on your home will affect all of your other financial activities and plans.
So it only behooves you to act accordingly and plan ahead while you can.
However, most of us are only compelled to act when we are actually in the situation and there are slim choices for us at that time.
So when should you act on your pending foreclosure?
As soon as you find out!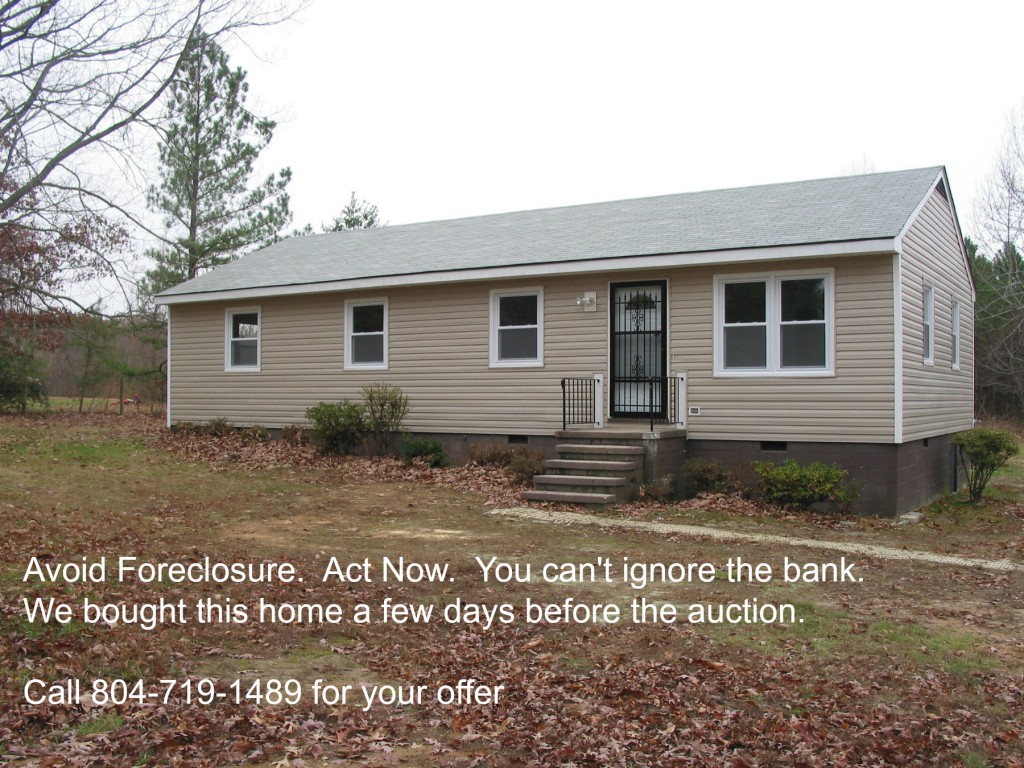 If you have found yourself in a situation regarding foreclosure, make contact with us right away.  We can tell you what options you have to avoid foreclosure.
With your free consultation, you might be able to  to formulate a plan to help yourself get out of the situation early.
Making decisions in this time is not to be taken lightly; you need sound and tactical advice concerning your situation.
"Knowledge is Power".
But knowledge without wisdom does not produce action.
If you have found yourself in a recent Foreclosure situation you need to be proactive now.
Simply call us at 804/719-1489, or hit the "GET OFFER" Button Below form to get our offer in 24 hours.
That'll be your first step to avoid foreclosure