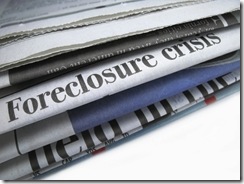 The wall Street Journal has reported that a unit of Countrywide Financial Corp. filed a notice of default on February 28, 2008 and McMahon is reported to owe $644,000 on a $4.8 million loan.
Fast Facts
7,013 square feet
Six bedrooms
House has been on the market for about two years
Property address: 12000 Crest Court, Summit neighborhood in Beverly Hills, California
First listed for sale in March of 2007 for $7.7 million
Reduced shortly after to $6,999,000 then $6,750,000
May 2008 listing: $6,250,000
Bought house in 1990 for $2.6 million.
The path to foreclosure
It is thought that illness has caused the proceedings.  In 2005, Ed McMahon broke his neck in a fall and he has been unable to work.
Illness is one significant cause of falling behind in one's mortgage payment.
With the economy getting very tight, people margins for error leaves them only one illness away from losing their home to foreclosure.
As a professional home buyer who can make an offer within 24 hours, I see many people contacting me to avoid foreclosure because of an illness.
How can you avoid foreclosure?
We are not a foreclosure rescue company.
Rather, we are professional homebuyers.  Many people decide to sell their house quickly to an investor, at a discounted price before the foreclosure is finalized.  That is what we can offer you.
We cannot stop foreclosure, nor save you from foreclosure as in a rental lease back (soon to be illegal in Virginia).
All we can do is buy your home to help you avoid foreclosure.
See our Avoid Foreclosure section, or Get our offer within 24 hours.
Don't want to fill out a form?  Call us at 804-719-1489 during normal business hours on the East Coast.