I can't read your mind.
There may be plenty of reasons why you are thinking "I need to save my house"
Avoid Foreclosure
Stop Foreclosure
Tax judgment
Impending flood
Take over from toxic mold.
Avoid bankruptcy
Behind on Payments
Stop the sheriff sale.
Upside down and no equity.
Loan modification.
There may be plenty of reasons.
These are some of the common reasons that sellers like you tell me over the phone or by email when we communicate about selling your house.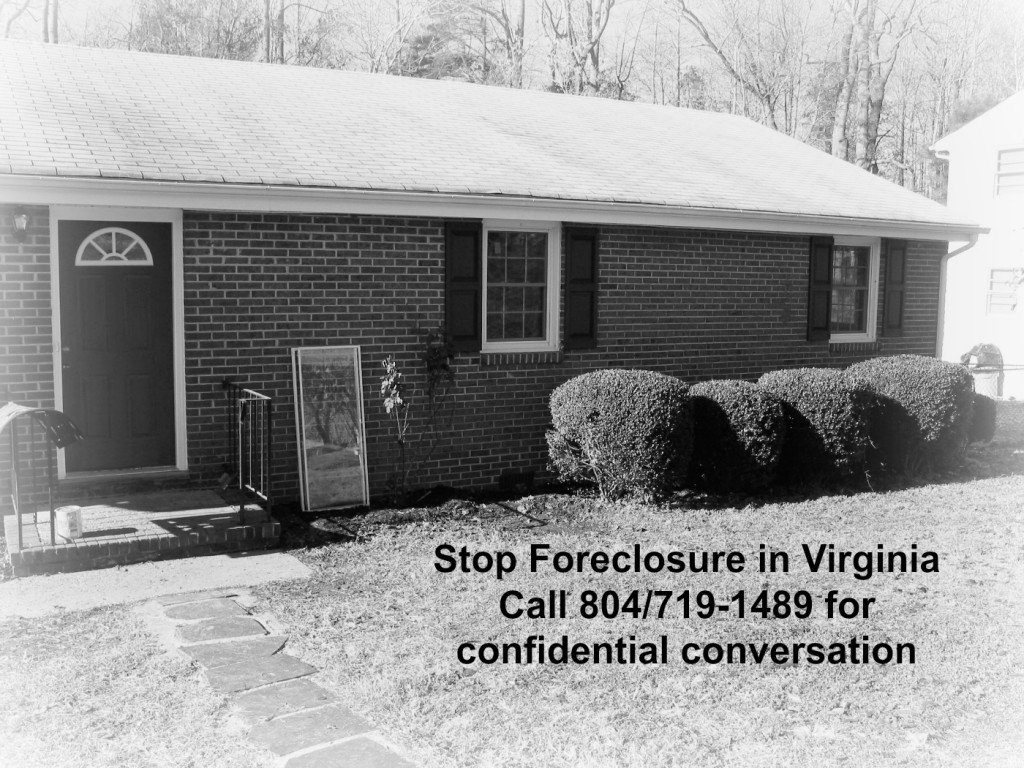 Your solution depends on your situation.
If it is debt related (foreclosure, liens, judgments) are some but not all options.
Loan modification
One option (and not your only one) is to work with your lender to modify your loan.  Many lenders are work with distressed sellers to try and work out a solution.
Bankruptcy
Some people have delayed the inevitable by filing bankruptcy.
That is not my line of business, so talk with a bankruptcy attorney.
Short sales
A third option is a Short Sales.
I have written plenty here in the Short Sale category and I invite to to read through some of it.
Start with this page on Short Sales.
I can do a short sale, but it takes a few months.
Sell your house
Another option is to sell you house to an investor like me.  In this market cash is hard to find but with some creativity on your part and mine, we might find a solution that works.
Simply tap the GET OFFER button below or give me a call at 804/719-1489.
A phone call is free and confidential