If that statement describes you, you have come to the right place.
You've got a house that you want to sell fast in Richmond.
What can you do?
You may have tried the conventional way with an agent and failed after 90 / 120 / 180 days.
You may have an urgent cash need.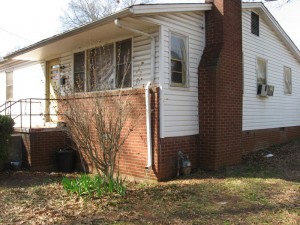 It's hard to Sell My House Fast in Richmond Virginia
There are several investor homebuyers like in our market.
Why spend hours making phone calls that they don't return, or talk with an intake operator who will say "I'll pass this along" and you never hear back from them.
When you call us, you'll likely get me on the phone. Â No intermediaries. Â You talk direct with the owner about selling your house fast in Richmond.
Likewise, we've got a network of thousands of investors that can help you if we don't personally buy your house. Â We have the expertise to help you move your house to our network.
We have been buying homes in the Richmond Virginia area since 2002, helping people unload their houses to help them out of ugly situations:
Divorce,
Foreclosure that is coming
emergency relocation,
Ugly home, or
Way too many repairs.
Inherited house
How to sell my house fast in Richmond Va.
Pick up the phone and call me at 804-719-1489.
Let us talk on the phone for an initial consultation to discuss how you can sell your house fast to a professional home buyer like me.
After we talk and dicuss options to sell your house fast, we'll setup a time to visit the property or to have the property photographed by my photographer.
Then we work to sell your house fast and unload it for you.
4 days to sell my house fast in Richmond
The fastest record we have had to unload a house was about 4 days (which turned into 8 because of surprise title issues).
The seller got their cash in record time.
Hint: price it right and you will sell your house that fast.
If you expect last year's peak price point, you won't sell your house fast, and it will likely sit on the market for 120 days unless it is move-in ready and you have a qualified buyer.
Next steps to sell my house fast in Richmond
During business hours, pick up the phone and call us at 804/719-1489
If you are looking at this at night, feel free to use this GET OFFER Button to about your situation and we'll have a confidential discussion on the telephone.