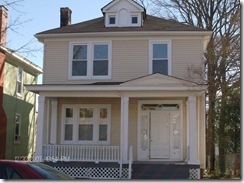 Do you have a home that you need to unload in this market?
Have you tried a realtor and failed?
Have you received military orders and have to relocate?
Have you received notice of default from your lender?
These can happen to any of us.  In the current real estate market where inventories are very high, lenders are refusing to qualify buyers, it may be a challenge to sell your home in the traditional methods.
We've got solutions to buy your home fast
There is no "one size fits all" and there is "no program."  But here are some general guidelines.
To sell your house FAST for all cash, we will need a discount.
If you need some cash now and can wait a while for the rest, we may be able to get you what you need.
If you don't have to have cash right now, we will make you our best offer!
If you own your home free and clear, we pay you higher rate of return than a bank would if you'd receive payments.
Simply tell us what you NEED and we'll customize a solution specifically for your situation.
I can't promise that I will buy your house, but at least we can talk or communicate by email.
What now?
and see how we can help you today.  All calls and emails are confidential.