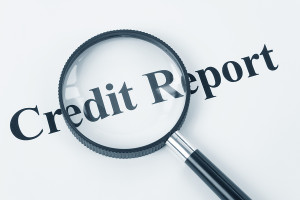 Over the past week, there have been some important lending announcements from Fannie Mae and the FHA.
They concerning anyone who lost their home in a short sale or foreclosure in the last few years, whether you live in the Richmond area or anywhere else in the country.
If you want to buy a house in the Richmond Virginia area, these new rules will have an impact on your ability get a loan on your house.
If you are trying to sell your house in Central Virginia, these rules will affect your potential buyers.
On the one hand, these changes will make it easier for millions of people in this position to purchase another home in central Virginia.
But, on the other hand, you may have to jump through a few hoops to prove that you  qualify for the new standards.
New Lending Rules
Here is the new exception from the FHA: Potential homebuyers whose income unexpectedly dropped by at least 20% or who lost their jobs. Â The new exception does not cover the potential borrower who voluntarily resigned from their positions or who were fired "for cause."
New exception from Fannie Mae: Â Credit reports do not distinguish between a foreclosure and short sale. Â You can now demonstrate the short sale with your loan officer. Â You'll need a 20% downpayment.
This information is freely sourced from various articles this week. Â As always, talk with a mortgage broker. Â I simply help people sell their house fast to an investor.
But sometimes, when I rehab a property, I need to sell to a retail buyer who looks for their first home. Â I need to be aware of lending rule changes.
Sell your house fast without a buyer needing a loan
If you are trying to sell your house in Central Virginia, these rules will affect your potential buyers.
They may not qualify to purchase your house.
You can sell your house fast to a cash buyer who doesn't need bank rules. Â That might be me, or one of the many investors in my network.
If you can wait 12-18 months, you could also sell your house via a rent to own option which allows your future buyer a little more time to qualify for a bank loan. Â I can show you how.
Contact me at 804-719-1489, during normal business hours on the east coast.
I answer my own phone.