I have had the privilege of working with several probate attorneys.
One thing they have in common?  They don't want or know how to sell a house fast.  It's not that they cant, they simply have too much other work to do, particularly when the heirs are demanding their money now.
The probate attorney
doesn't want to show the house.
doesn't want to deal with real estate contracts.
doesn't want to meet 45 people to show it.
doesn't want to analyze it's value or price.
doesn't want to mess with inspection addendums.
The probate attorney simply wants to sell the house fast.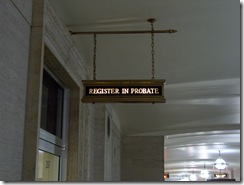 Our solution to help you sell your house fast.
Probate attorneys have called us.
A recent example is that an attorney called us.  We put some paperwork in place and within 3 weeks, it was sold and closed.  The Estate got its funds from selling fast, and we solved their problem.
If you need a quick sale of the Estate property, without the hassles of cleaning it, showing it, expensive real estate commissions, or time consuming repairs, we can help.
We buy property in as-is condition and can even arrange to remove unwanted items in the property.
We pay cash, or work with terms if you prefer.
We use an attorney who will handle all the details so that the transaction is as smooth as possible for you.
In a short phone conversation, likely under 10 minutes, I can tell you if your home is something I am interested in further. If so, we can make an appointment to see it and I'll make you a written offer on the spot. If not, I can cheerfully point you in a better direction.
Please give me a call at 804/719-1489 so we can discuss a quick sale of the property and perhaps I can make this an easy part of the probate process.  Is it not during business hours now?  Then fill out our form and get our Cash Offer for Your House in 24 Hours.