Do you have lots of equity in your house that you want to turn into cash flow?
Let me give you an example of a Free and Clear Property.
This is a property that doesn't have any mortgages or liens on it.
Perhaps the house was one you inherited.
Perhaps it's been vacant for a few years draining cash from you with utilities, insurance and taxes.
Perhaps it needs serious updating and you don't want to do it.
How could you turn this money drain into a cash producing asset without the headaches of being a landlord?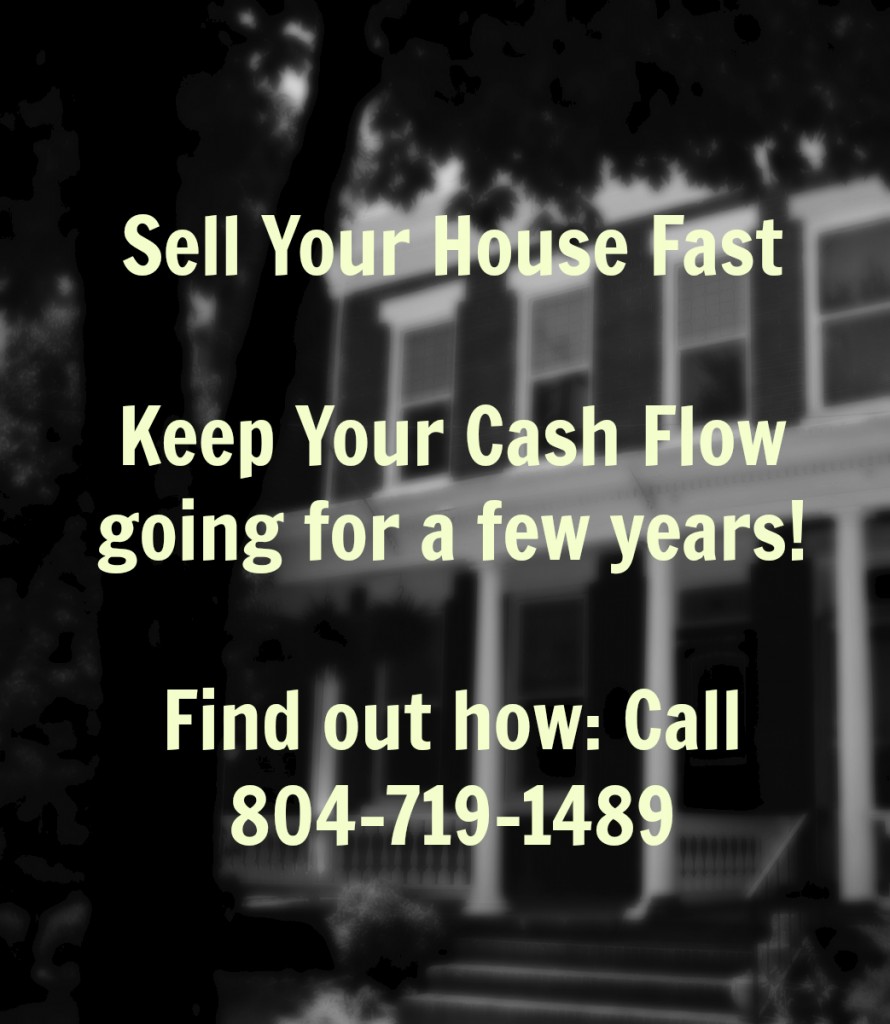 Turn it into an Real Estate Asset!
Here is how.
By selling on terms, you can turn your money drain into a cash producer each and every month, without the headaches of being a landlord.
Here is an example from a recent purchase we made.
Seller owned the house free and clear, but was a long distance landlord.
The tenants were leaving and she didn't want to find new ones or have to repair the property.
We bought the house on the following terms.
We'd pay her $450 a month for 8 years.
She keeps monthly cash flow without the headaches of long distance ownership.
Perhaps you have a house free and clear that you'd like to turn into a cash producer.
Give us a call at 804/719-1489, or use the form below and lets have a conversation.