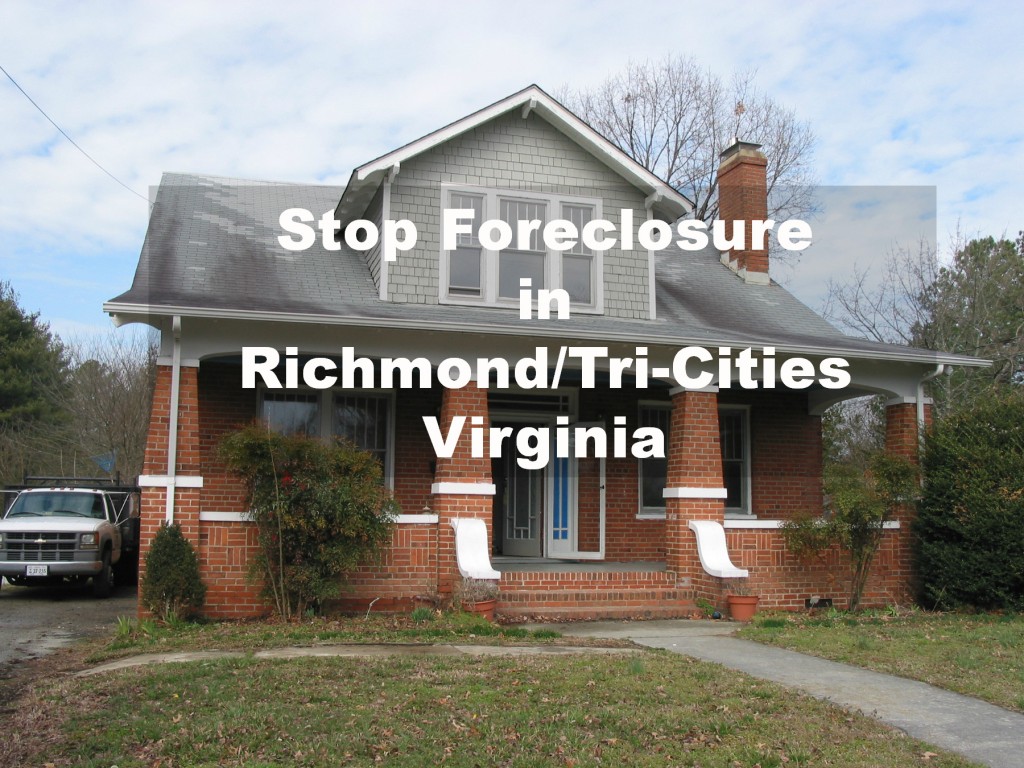 You want to stop your foreclosure in the tri cities area of Virginia?
This was the situation of a particular seller who called me one afternoon.
He lived in Colonial Heights Virginia and wanted to stop his foreclosure
He was 3 months behind on his payment to his mortgage.
The lender was threatening to foreclosure on his house.
His house was so ugly and smelly that he couldn't put the nearly 20,000 in repairs it needed.
Cockroach crap was everywhere.
The vinyl floors were ripped up.
How could he stop his foreclosure?
He had a few options to avoid foreclosure, but they were running out.
He didn't have the money to re-instate his loan.
He didn't have the time or patience to try and get  loan modification.
He didn't have relatives who would loan him money to get his loan caught up.
Desperate to stop the foreclosure, he decided to sell his house fast and called me.
I bought his house from foreclosure
I was able to buy his handyman special for the balance of his mortgage plus all the late payments that were due.
We were done with the transaction in about 14 days.
He stopped his foreclosure.
I bought his house.
What can you do to stop your foreclosure in the Tri-Cities outside of Richmond?
Your payments are behind and you are not sure what you want to do? Â Follow these steps to at least get a sense of direction.
Begin with a simple no-obligation phone call to us at 804-719-1489.
Simply ask for Chris.
I'll spend the 15-20 minutes with you in a confidential phone call about your situation.
I'll recommend some options, based on my experience.
You'll get some clarity on what you can do to stop your foreclosure, even if I don't buy your house.
Or start by tapping the GET OFFER button, and I will give you a call during the business day.