Some sellers may have found that they need to
relocate
avoid foreclosure
avoid costly repairs
All of these may suggest that you want to sell your house "as is" because there is no time for clean up, high end repairs, or not enough money in your hand to make the repairs.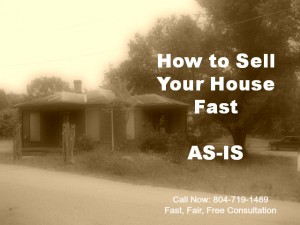 Sell your house for cash as is
"As is" is just that.  We have bought these types of homes since we have been in business.  Here are some examples:
Rotten floor joists from bathroom toilet leak.
Trees growing through the living room floor.
Second stories that have collapsed into the first floor.
One house missing an exterior wall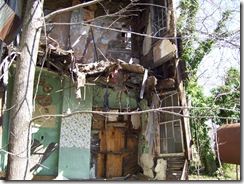 Now these are extreme rehab examples.  However, we have bought houses that are pretty, just out of date.
Outdated but functional kitchen.
Homeowners association complaints about siding and exterior repairs.
Estate clutter.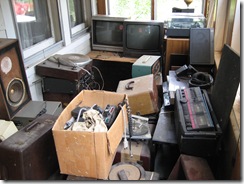 If we talk about the fast sale of your home, we'd take it as is.
No need to make repairs, no need to fix things up.  No need to clean out the junk.
That is what we do.  We clean it out.  We make the repairs.  You simply get rid of your headache.
What now?
Call me during normal business hours in Virginia. Â I try to answer my own phone:
804-719-1489
We buy houses for cash in the Richmond Virginia area. We've been doing this since 2001.
to sell your house fast in Richmond VA