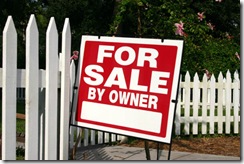 Now just imagine.  How can you unload your house in this current real estate market?  Perhaps you need to avoid foreclosure, perhaps you need to dispose of an inherited property. Maybe it is an ugly house.
You might think that a Realtor is the best way to go.
However, given the condition of the current real estate market, that is likely to be one of the slowest ways to sell your house.  Why?
Advance prep time necessary to make the house beautiful.
Open houses that kick you out of the house for a couple of hours.
Ongoing Lawn Maintenance and cleaning.
Putting all your stuff away to depersonalize your house.
Many average time on market is over 100 Days (that is over 3 months).
Once it's under contract, typically another 2 months to close, if it does.
Continued mortgage payments and utility payments for all those months.
Perhaps you think that For Sale By Owner is the best way to sell your house fast.
Consider this:
Marketing expertise to position your house to generate traffic.
Qualifying buyers.
Wasting time showing the house to unqualified buyers.
Negotiating.
Expenses of marketing.  Newspaper ads runs hundreds of dollars in major papers.
Is there a fast way to sell a house?
The best way to sell house fast and easy is to approach a company like ours that are in the  business of selling the house quickly.  If you strike a deal with us, you can likely close on the date of your choose and in under 30 days.
You should know that many companies will assist you to sell your property quickly, within a particular time frame.
No matter, wherever in the US your house is located, you might be able to get rid of it quickly.  However, you should try to choose the best company for the task. There are many companies that are based online. So, get on the web and select a company that can assist you.
Some are national brands, like Homevestors or CashOffer.  Yet they do not cover all markets.
Though we are based in Virginia, we have a nationwide network of investors that can help you unload your house.
What now?
To see if you can sell your house fast, Get our Cash Offer for Your House in 24 Hours.
If you want to call simply pick up the phone and call us at 804/719-1489.  With a 10 minute conversation, we might be able to help you sell your property quickly and help you get on with your life.