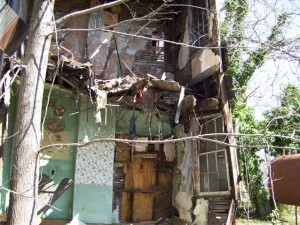 We buy houses fast in Richmond Virginia and anywhere else in the state of Virginia.
In some markets, these will be resold to first time home buyers who often are using FHA or VA loans to secure their house.
One reason people come to us to sell their house fast is that their outdated or will not pass an FHA or VA inspection, or even inspection for a section 8 rental.
While this is not an article focused on such inspections requirements, you have to consider this in your pricing.
How FHA inspections influence your selling price
A seller called me wanting to sell his inherited house fast for a certain price.
A partner went out to look at the house to determine if we could buy this nasty house fast.
The end goal was to buy this house fast, fix it up and resell it to a first time home buyer. Â In this current market, that often means an FHA insured loan, or a VA loan.
Going through some of the requirements of such inspections, the partner came up with a list of expected repairs to pass that inspection to a future buyer: $30,000.
The seller was not prepared to see that his house needed $30,000 in repairs. Â But many of those repairs would be needed to meet FHA requirements for first time home buyers.
To make a deal work, this seller would have to come off his asking price by $20,000, because of the additional repairs and upgrades required by the needs of an FHA inspection. Â He knew this nasty inherited house needed work, but he wasn't aware of the extent of work needed.
FHA inspection requirements force a price change. Â The seller could choose to fix up his own house and sell it for full market value – or simply settle for the lower price and walk away from it.
In this market, FHA and VA will impact the price at which you can sell your house to an investor.
If you want to get rid of your house that has too many repairs, call us during normal business hours, eastern time 804-719-1489.