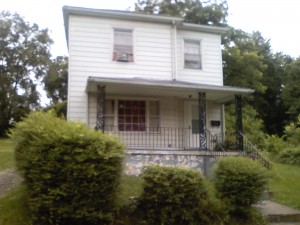 You've tried to sell your Virginia house fast via traditional means:
Perhaps with a realtor
Perhaps on your own as a FISBO.
Maybe tried a few "We buy houses people."
But the house won't sell for the price you are asking.
I know the frustration that has caused. Â I've bought houses that I couldn't resell.
Each month making payments on a mortgage on a house I couldn't sell fast.
Each month worrying about vandals damaging the house while I was waiting for the house to sell fast.
Some of these were ugly houses that I wanted to sell.
Some of these were houses I had fixed up.
I know what an emotional challenge it is to sell a house fast that won't sell.
Your Solution: Â Fix the price.
When it comes to houses, that's the way to get it sold. Â Change your price.
Make the price attractive to investors who will buy it.
Make the price attractive to underprice your competition.
How we can help you
We can present you with different options that help us buy your house that won't sell, anywhere in the United states.
We can access private money, so there is no bank involved, so we can buy your house that won't sell for cash, anywhere in the US.
Want Us To Buy Your unsellable House?
Give Chris a  call at 804-719-1489 and we'll go over some options for you.
9-5 Eastern Time.
Or, fill out our House won't sell Form and we'll likely be in touch within 24 hours.