You want to sell your handyman special.
Your house is ugly.
Your house is out of date.
Your house needs more repairs than you care to imagine.
Perhaps you have smoked in the house and the walls are stained.
Perhaps you had really old pet who has soiled the flooring so bad that guests won't enter your house.
Maybe the rotten bathroom floor has finally caved in from rot and you can't even enter your bathroom.
I buy handyman specials.
I buy those types of houses.
I want to buy your handyman special.
I can close on a date of your choice, usually in as little as two weeks.
A recent handyman special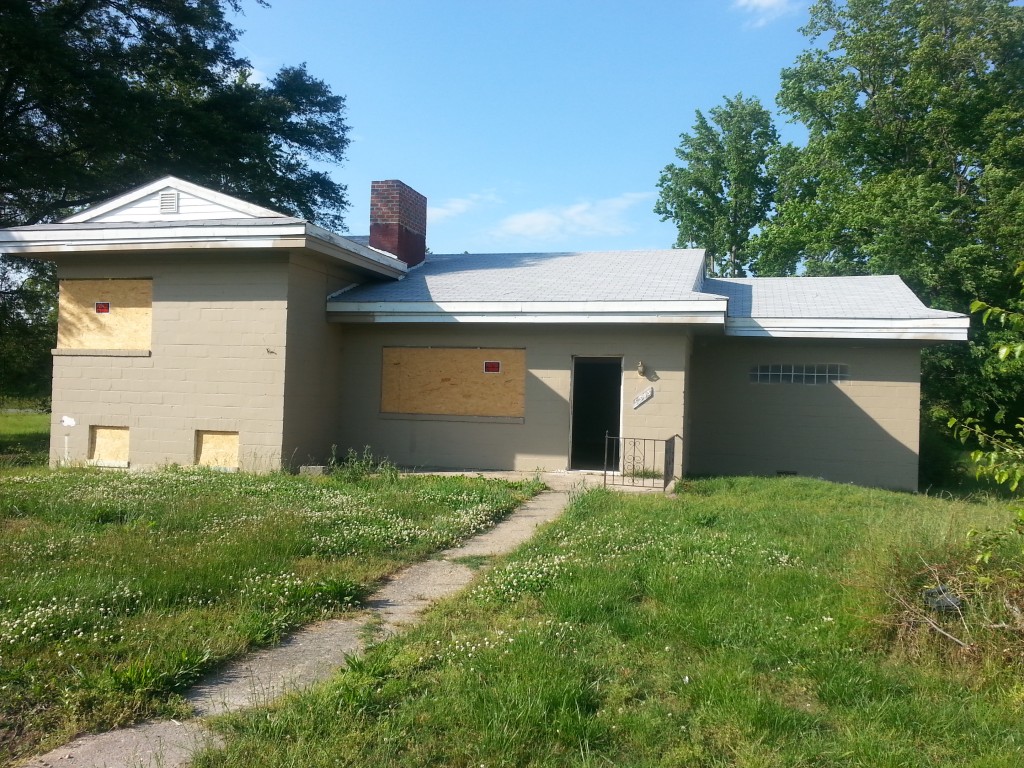 Last week, I closed on the purchase of  a handyman special.
I found it on the MLS and it was over 60 days on market.
The sellers were anxious to sell.
AÂ vacant house can attract all sorts of problems and headaches for an absent owner. Â (Including bullet holes).
If your handyman special sits too long, it will attract vandals. Â That is what happened with this property in a decent working class neighborhood.
All of the replacement windows got shot out or broken.
Storm doors were destroyed.
I've had frozen pipes burst, gutters stolen, and even found a homeless man sleeping in the living room of the vacant house.
It was a handyman special
Because of it's condition, it took me nearly two weeks to have the property inspected and form a budget for fixing it. Â I couldn't close on it in less than three weeks, mostly because of the time I needed to look at the scope of repairs.
The windows had been broken by vandals.
The house had been boarded up.
The storm doors had fallen off.
Light fixtures had been stolen.
The kitchen needed to be redone.
The two bathrooms needed complete makeovers.
All told, the amount of repairs on this house will approach nearly $45,000 dollars over the next 6-8 weeks.
What you need to do to get a fast offer on your handyman special
I buy handyman special houses.
The amount of repairs needed doesn't really matter to me as long as that budget fits the formulas I use in my pricing.
If you want a fast offer on your handyman special, please call me directly at 804-719-1489 during normal business hours on the east coast.