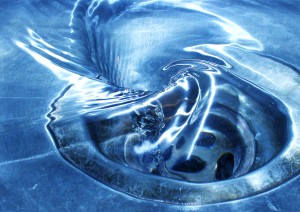 Today a seller called me, wanting to avoid foreclosure next week.
His home is in another state, as I now market our avoid foreclosure services nationwide.
Unfortunately for me, he had waited too long to avoid foreclosure.  He couldn't avoid foreclosure any more.
There was no time to
Visit the property
Negotiate with the bank on a short sale
And close the transaction in another state
A few weeks ago, another seller did the same thing on a parcel of land.  Foreclosure Auction was to be in 3 days.
One way not to avoid foreclosure is to wait until the last minute.
If you want to avoid foreclosure, you need to start the process early.
If you owe more than your house is worth, you have to start really early in the process to work a short sale.
If you have equity in your home, you can keep more of it by starting early.  The longer you hold out to avoid foreclosure, the less equity remains in your home.  It's a ticking clock, day by day.
There might be other companies out there who will do emergency closings the day of the auction, but we do not.
Next Steps to Avoid foreclosure
If you want to avoid foreclosure, simply fill out our avoid foreclosure offer form here, or call us at 804-719-1489